Secure Volunteer, A Turnkey Volunteer Background Screening Solution
Keeping students and personnel safe is a top priority. The challenges of screening volunteers can be cumbersome, occupying too much time and resources. As a longtime provider of school background screens, we understand the burden that comes with accurate volunteer background checks. To alleviate this workload and provide school districts with a turnkey volunteer screening program, BIB developed Secure Volunteer.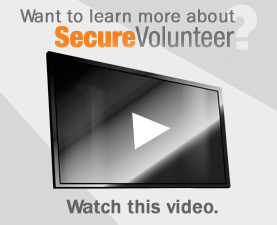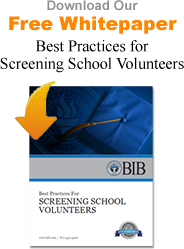 Why the Quality of the Search Matters
An important fact for all organizations to understand is that not every background check firm conducts searches the same way. Largely due to consumer naivety, we often find organizations operating under a false sense of security when it comes to background checks. Background checks are not created equal!
BIB strives to deliver the highest quality screen, which is much more comprehensive and reliable than many of the screens we find being used today. We often discover organizations exclusively using a National Database and/or Sex Offender Registry search believing they are receiving the most thorough background check. Unfortunately, use of the word "National" when referring to a criminal database is deceiving; the definition of the word National does not mean comprehensive! Less than 50% of the court systems' criminal records are included in the industry's "National" database search.
The result of your current background check could be placing your students and employees at risk. Learn more about our comprehensive background search methodology.
How It Works
Secure Volunteer, a web based application, is a turnkey solution that allows applicants who require volunteer background screening to input their personal data and sign any required forms.
Volunteer applicants visit your school's branded Secure Volunteer website, which is customizable with personal messages and information regarding school volunteer background checks. Individuals then follow specific instructions for signing releases or authorizations, entering personal information and submitting payment. All data entry is handled by the volunteer applicant and automatically submitted to BIB for controlled processing.
The Secure Volunteer web-module extended to designated school personnel provides intuitive tools to manage, facilitate and approve volunteer background screens. In addition, allowing for a seamless, efficient workflow process, Secure Volunteer associates volunteers with their school(s), and student(s).
Schedule a Demo and Experience Secure Volunteer Technology
This school volunteer background screening process also provides volunteers with a Secure Volunteer ID card, providing a more secure and visible solution for tracking school volunteers.

Enhance Safety. Minimize Risk. Choose Secure Volunteer.